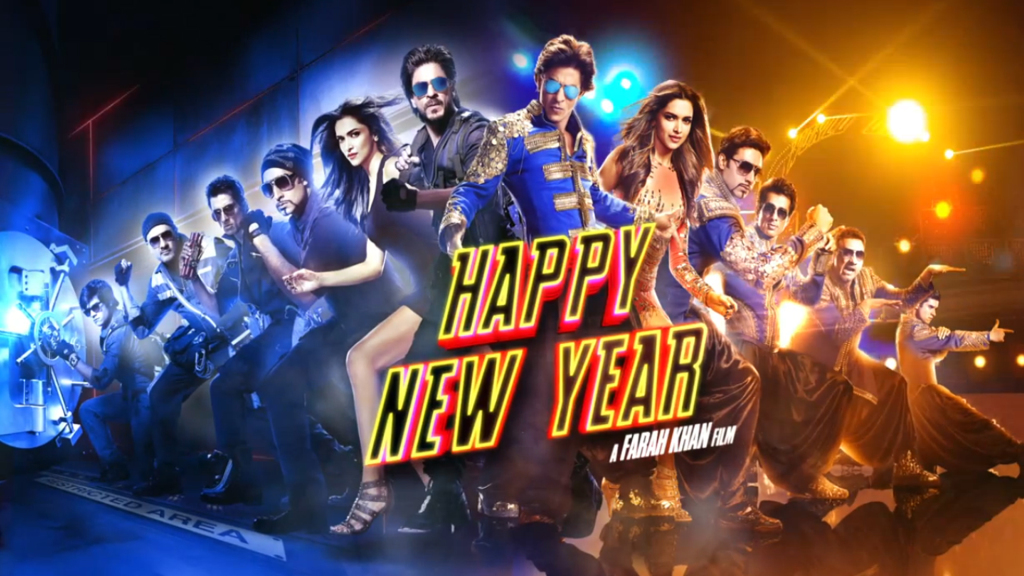 CAST: Deepika Padukone , Shah Rukh Khan, Abhishek Bachchan, Sonu Sood, Boman Irani , Jackie Shroff,  Vivaan Shah.
DIRECTOR: Farah Khan.
PLOT: The story is about how a bunch of six losers manage to steal out the diamonds from the world's safest locker.
Charlie (Shah Rukh Khan), whose father was humiliated by Grover(Jackie Shroff), avenge him by following him and tracking him for 8 years which led him to the momentous day when he get a chance to steal Grover's  rare diamonds with the help of his gang. Charlie makes a gang of six people whom he calls Charlie's Angels to participate in World Dance Championship which will lead them to the diamonds they want to steal.
REVIEW: It is sure that on the occasion of Diwali and Shah Rukh's popularity the movie will therefore do a good business. It may be entertaining in parts, but at best it is a one time watch. Watch the movie if you are a Shah Rukh Khan fan – but the movie has nothing more than his fabulous body to offer. You know the hero will make his way to the locker eventually but the journey is full of cliches. There are very few portions which are actually funny. Most of it is just illogical drama making no sense.
Shah Rukh Khan has worked hard on his body for this film and he does a fine job of flaunting it. Deepika puts in sincere efforts but is limited though her screen space isn't a lot; the actress has done a terrific job. Deepika and Shah Rukh's romance is so forced that a beautiful melodious number 'Manwa Lage' has not been able to save it. The cast looks bored for the most part, including Khan. Abhishek Bachchan, despite a lot of screen presence his character is not well invested in the film.
Sonu Sood goes almost unnoticed and wasted, all he is required to do is flaunt his body.
Farah Khan has created a confused film. Happy New Year could have been a much better film. I was expecting it a fantastic movie after seeing its promotions and trailers but it has disappointed me a lot. Now it's up to you, as a Shah Rukh's fan, would you like to go for it or not?