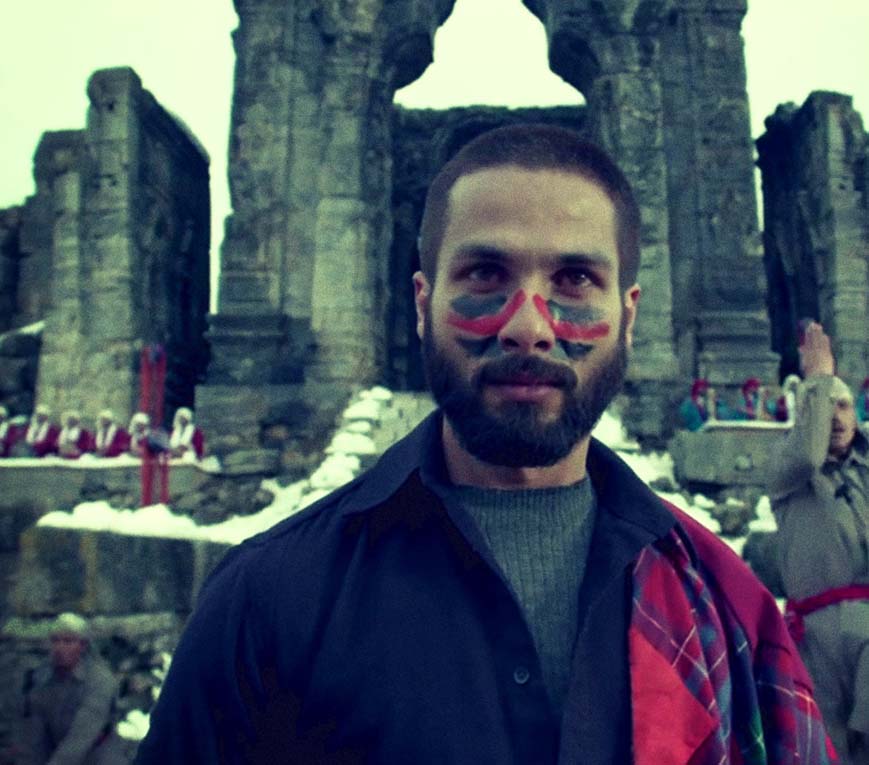 CAST: Shahid Kapoor, Shraddha Kapoor, Tabu, Irrfan Khan and Kay Kay Menon.
DIRECTOR: Vishal Bhardwaj.
PLOT: Vishal Bharadwaj's third Shakespearean adaptation,` Haider' urf `Hamlet' is a spectacular looking film, each little detail of set and setting perfect. It also completes Bharadwaj's trilogy on Shakespeare after MAQBOOL and OMKARA.
It is set in 1995 at a time when common people in Kashmir were picked up by the authorities because they were believed to be militants. Haider's  (Shahid Kapoor) father who was a doctor by profession is picked up and the film follows his journey of finding his father and seeking revenge from those who are responsible.It was not a random raid in which his father was picked up but was betrayed by someone close. Once Haider gets to know the reason behind his father's disappearance, all he has to do is to take revenge.
REVIEW: . Shahid scorches the screen like never before. His character, like the others, is well fleshed out. He walks the tightrope to give that perfect balanced act required for Haider. What I liked the most about his character that he was not 'over-the-top-violent'. Shahid Kapoor is back with a terrific performance after a long time. It's the Shahid his fans love to watch. Tabu's performance is absolutely mind blowing. She is a wife who has lost her husband, a mother who loves her son and wins him each time she gets emotional. A woman who behind closed doors doesn't hesitate to enjoy her life with her brother-in-law. Kay Kay Menon, after long, gets a role worthy of his talent and he relishes every bit tearing it to pieces with his fiery performance. Shraddha Kapoor too shines. What a powerfully-restrained performance. A perfect ally to Haider. Determined in love, shy and also ready for the kill!
All the actors performed well and put up a good show.
 The only problem with Haider is it's length of 2 hours and 40 minutes. The music is right for the film but not great.