Famous Colored Gemstone Engagement Rings
|
Traditionally, diamond rings were considered nothing less than a norm for engagements. But now, this trend is changing. It is a wonderful idea to select a colored gemstone ring to celebrate this special bond. Gemstones have an aesthetic value that endeavors spiritual significance, health resolutions, and luck factor. If chosen according to your birth sign and other factors, these rings are the best source for prosperous and vibrant lifestyle. There are lots of varieties available in classy gemstones rings. These include:
Blue Sapphire Rings: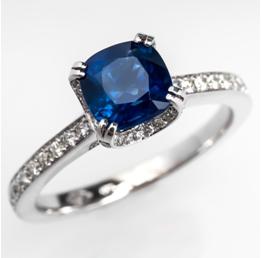 Blue Sapphire rings suit people who are born between 23rd August and 23rd September. If Saturn is the ruling planet of your horoscope, then blue sapphire is your ideal match. It is recognized as the rashi ratna for Aquarius and Capricorn. Blue Sapphire rings are the perfect engagement gift to bring luck and prosperity in your married life. Violet and Bluish shades of these rings will look stunning for your better half.
Emerald Rings: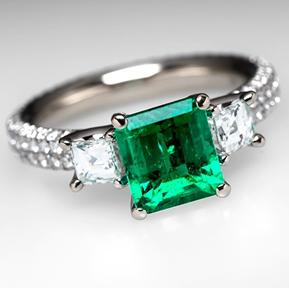 Dark green colored emerald rings are the favorites while choosing engagement rings. Being known as Cleopatra's gemstone, emerald possesses significant powers. If your companion belongs to zodiac of Libra, Capricorn, Aquarius, or Taurus, then it is the best idea to buy emerald rings for engagement. Its immaculate design, color, and cut can steal the heart of any woman. Emerald has long been known for its metaphysical powers. It brings luck to the people engaged in business or in the field of art. It bestows them with prosperity, wealth, and reputation. Shiny luster of emerald rings without any inclusions or treatment are best for this special occasion.
Ruby Rings: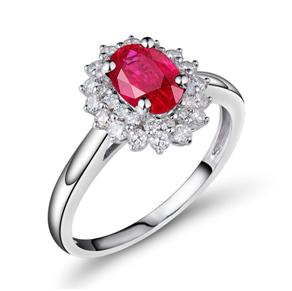 The sizzling color of blood red ruby allures most of the couples to go for ruby rings. Its remarkable shine and appearance is a perfect heartthrob. Ruby rings offer flawless bonding between couples and their love never diminishes for each other. As such, they are also called as love rings. Ruby is the Leo birth stone and even suited to ascendants of Sagittarius, Scorpio, Pisces, Aries and Cancer. Ruby rings are reputed to upgrade the fortune, prosperity and wisdom of their possessors.
Yellow Sapphire Rings: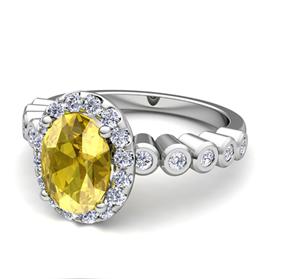 Pale shiny and adorable colored Yellow Sapphire rings also carry the essence of moment during an engagement ceremony. Yellow sapphire is an excellent choice for people whose birthday falls between 22 November and 21 December. If your partner belongs to Pisces or Sagittarius then Yellow Sapphire rings are an ideal selection for you. It is believed that along with love and affection, yellow sapphire brings wisdom, spirituality, and wealth for your life partner.
These are the most famous colored gemstone rings for engagements. When crafted from precious metals like gold, platinum, or sterling silver, they become the immaculate love-bands representing the communion of two souls forever.