HEALTHY DIET PLAN YOU SHOULD FOLLOW TO LOOK BEAUTIFUL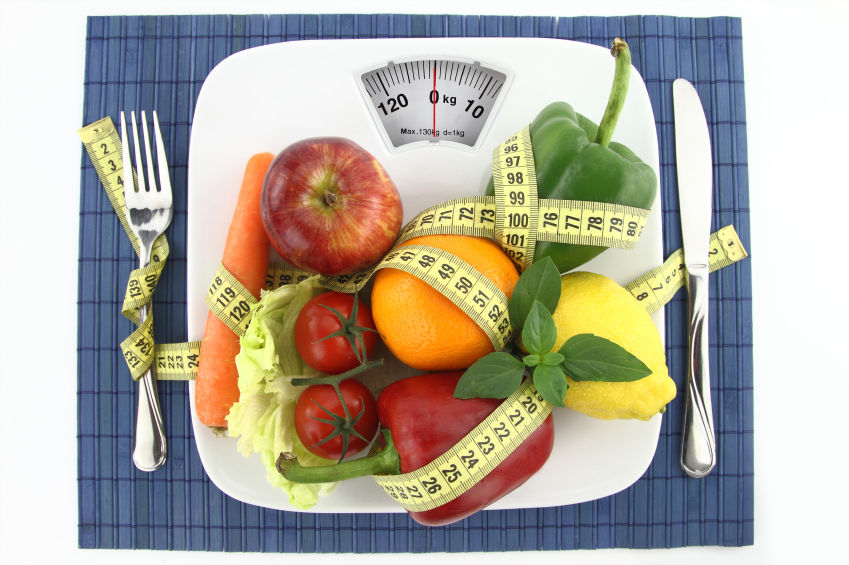 Being beautiful doesn't mean enhancing your facial beauty with make up, being healthy is also plays an important role. Who doesn't want to look like a celebrity! In India with so many festivals and traditional affairs round the year, it is difficult to stay fit and not gain weight. Instead we want to look fab in any ethnic wear! It makes weight loss one of the biggest concerns.
 The Indian diet plan for weight loss should be designed keeping in mind the calorie requirements of an individual. The calorie requirement of a person is based on factors like age, weight, gender, health conditions, metabolism and activity levels. You may also need to calculate your BMR (Basal Metabolic Rate) and BMI (Body Mass Index).
WHAT IS BMR AND BMI ?
Basal Metabolic Rate: Basal metabolic rate is the basic minimum requirement of the calories a body needs for its metabolic function. For this the diet should provide minimum calories to the body.
Body Mass Index or BMI: Body Mass Index helps to find out how much weight loss is within the parameters of the body. A person should maintain his/her weight according to the height, weight, age and body fat. Anything above or below the body mass index is an indication of an unhealthy body.
We try to make a proper diet chart but often find it difficult to do so. Here is a sample of diet chart which can be helpful:
First of all there are some points you should keep in your mind:
Drink plenty of water. Keep yourself hydrated. Drink atleast 8-10 glass of water a day.
Divide your meal in six parts. Eat every two hours but in right portion.
Avoid Vanaspati Ghee. Use olive oil, mustard oil, sunflower oil etc. as per requirement.
Never skip breakfast. Taking sprouts and fruits in breakfast is a good choice.
Instead of taking full cream milk, use toned or double toned milk.
Half an hour before the lunch eat salad.
Try to avoid fast food, potato, junk food, soft drinks, sweets, biscuits etc. Take digestive biscuits.
Include exercise in your daily routine. Jogging, skipping, stretching, yoga, cycling, swimming, sports are good alternatives. If you have a busy schedule, use stairs in place of lift, try to cover the distance to your office by walking. While watching television, do exercise in each interval.
Eat fruit in place of taking its juice.
Drink green tea or any other herbal tea.
Choose whole wheat and jowar rotis, whole wheat pasta, oats, brown rice, brown bread etc over maida products likes bread, pasta, roti etc.
Avoid excess alcohol and caffeine.
Avoid excess intake of red meat and egg yolks.
Avoid trans fats, refined sugar and excess salt.
Don't have late and heavy dinners.
Avoid cold drinks.
Try to intake all the bright colored foods like red, orange, yellow and greens. Include a lot of green leafy veggies, they not only provide a lot of important nutrients but also provide a lot of fiber that immensely help in weight loss. Include carrots, Pumpkin, all the colored capsicum for maximum health benefit while on vegetarian weight loss diet.
2000-2200 CALORIE DIET CHART
Breakfast (Any one)
Home-made rava idlis with sambar (no coconut chutney)
Whole green moong chilla with mint and dhania chutney
Oats upma – made with vegetables (try using steel cut oats for added fiber.
Sprouts chat, milk (double toned- 150-200 gm) or butter milk or tea (low fat).
Mid-morning snack (Any one)
Chaach made with 1/3 cup low fat dahi – add fresh dhania, rock salt, and jeera powder
Mango milkshake – ½ mango + ½ cup (125 ml) low fat milk (NO added sugar)
Fruit chaat – 1 cup mixed fruit (use fruits with higher fibre – apple, pineapple, guava, pear ).
Lunch
Chapatti (without ghee) 2-3, dal-1 bowl, yogurt (low fat)-150 gm, green vegetable dish- 1 bowl.
Reduce 1 chapatti if you eat a small bowl of rice.
Afternoon snacks (Any of these)
Nuts, fruits, butter milk, dhokla, salad etc.
Dinner
It should be the lightest meal of the day.
Bowl of soup – Rasam/palak/dudhi
Bowl of sprouts salad: 1 cup cooked sprouts – chana, moong
1 cup all raw vegetables – cucumber, tomato, onion, carrot. Dressing of lemon, salt, and pepper to taste.
Chapatti (without ghee)-1-2, green veg. dish- 1 bowl.
'Do what you love and just stay active'