SOME FANTASTIC HAIRSTYLES (EASY AND CUTE)
|
In everyday life we usually make three strand braid or pony or add some puff to our hairstyle. Don't you get bored of it? I know you do. But may be you don't have another choice to give yourself a new look. Sometimes you feel like trying a cute hairstyle that is new and easy, yet fun. But don't worry here I am with a nice bun or a ponytail with some braids for a cool look. Check out these step by step images which are really going to help you to give yourself a new look.
You can carry this hairstyle when hanging out with friends, at college and at office too.
You must be familiar with this one. It looks perfect everywhere.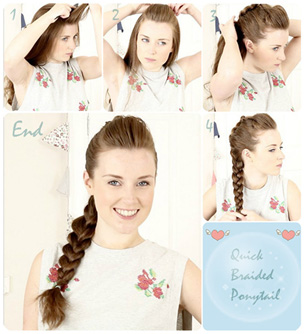 Try these awesome hairstyles and enhance your beauty.