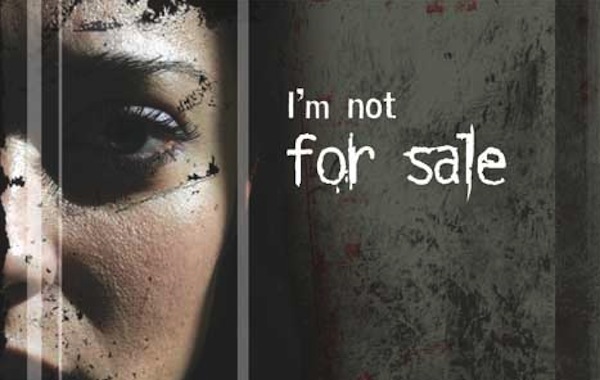 Sex trafficking is a shameful evil where people curse the targeted victims instead of sex traffickers. But they don't understand the pain of those victims who are forced to be a part of this abuse. Sex trafficking occurs when people are forced or coerced into the commercial sex trade against their will.
These sex traffickers target not only adults but children too.  Sex traffickers frequently target vulnerable people with histories of abuse and then use violence, threats, lies, false promises, debt bondage, or other forms of control and manipulation to keep victims involved in the sex industry.  Sex trafficking exists within the broader commercial sex trade, often at much larger rates than most people realize or understand.
According to an International Labour Organization report from 2012, a staggering three out of every 1,000 people worldwide are in forced labor. That's nearly 21 million people are involved in sex trafficking and labor trafficking. It needs to be noticed because this evil is increasing so rigorously that every girl either she is a child or a woman is not safe. We often hear the news of child kidnapping and discuss among the friends and forget. Think, if this is our child then? Can we forget? The children who are being kidnapped and forcing to get involved in forced labor or forced sex, what would be their mental condition and what the parents of those children feel.
This is very cruel picture of our society. I really don't know about what we can do. But something should be done. When I saw the movie 'Mardaani', the reel picture influenced me so much means the real picture would be unbearable. But the reality is this, sex traffickers are active part of our society.
We often protect our children and loved ones. But we hate those victims who are forced to do such a shameful crime. Is this right? They are being hated and treated like as they are criminals. Have they done any crime? The crime has been done against them. We are the ones who only see and do not speak to protest them. Instead we should understand them and help them to get rid of these situations.
Government should also take action against sex traffickers and start rescue programmes to help the victims.
It's just an attempt to raise voice against such unspeakable crimes in the hope that one day we will no longer have to.
I can do nothing, but we can do everything.
Please speak against it and share my words to everyone to bring the nation evil free.
It is being rising in whole world. Some of the horrible news are:
Human trafficking in Cardiff is increasing year-on-year, with women being exploited for sex and children forced to work, says a new report.
20-year-old Garland woman accused of sex trafficking in Arlington.
The human cost of sex trafficking