SBI Takes Lead in Opening Bank Accounts Under 'Jan Dhan Yojana'
|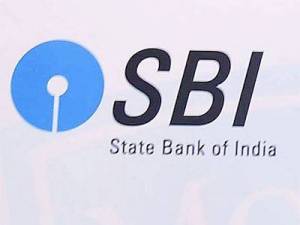 New Delhi: State Bank of India has taken the lead in flagship Jan Dhan Yojana by opening over 30 lakh accounts so far, followed by Punjab National Bank.
As of September 8, State Bank has opened about 21.16 lakh accounts in rural areas and 8.8 lakh accounts in urban areas, Financial Services Secretary G S Sandhu said.
Punjab National Bank (PNB) opened about 20.24 lakh accounts, Canara Bank with 16.21 lakh, Central Bank of India 15.98 lakh and Bank of Baroda 14.22 lakh accounts.
However, major private sector banks taken together opened just 5.8 lakh accounts, much lower than even regional rural banks which have opened 49.28 lakh accounts.
In terms of state-wise tally, Uttar Pradesh is the clear leader where 40.29 lakh accounts. It is followed by West Bengal with 21.62 lakh accounts.
As of September 8, 2014, 3.02 crore accounts have been opened, of which 1.89 crore are in rural areas and 1.13 crore are in urban areas, an official statement said today.
Banks have collected deposits of Rs. 1,496.51 crore under the scheme so far which works out to Rs. 495 per account, it said.
Prime Minister launched this ambitious scheme of financial inclusion on August 28.
The benefit of 'Pradhan Mantri Jan Dhan Yojana' (PMJDY) can be extended to existing account holders without opening a new account.
The government is giving adequate publicity to the benefit to be extended to account holders, sources added.
The main features of the PMJDY scheme include Rs. 5,000 overdraft facility for Aadhar-linked accounts, RuPay Debit Card with inbuilt Rs. 1 lakh accident insurance cover.
Besides, account holders under the scheme will get life insurance cover of Rs. 30,000. This was additional benefit announced by the Prime Minister during the launch of the scheme.
In order to spread financial inclusion, banks have been asked to open 7.5 crore accounts by January 26. PMJDY scheme envisages to provide one account to 15 crore unbanked households across the country in the first phase.
For this, banks have been asked to set up camps from 8 AM to 8 PM on every Saturday to facilitate account opening.
Two helplines– 1800-180-111 and 1800-110-001 have been set up to answer queries related to the scheme.
Copyright @NDTV News