Chris Cairns – one of the best cricket player of New Zealand
|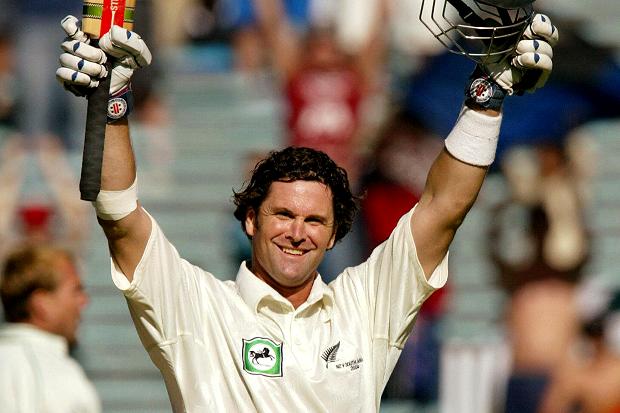 Christopher Lance Cairns, a former but one of the best Cricket player of New Zealand.
Born:  13 June 1970 in Picton, Marlborough, New Zealand
Batting: Right Handed Batsman
Bowling: Right-arm fast medium
Role:  All-rounder
Father: BL Cairns
Test Debut: Australia v New Zealand at Perth, Nov 24-28, 1989
Last Test: England v New Zealand at Nottingham, Jun 10-13, 2004
ODI Debut: New Zealand v England at Wellington, Feb 13, 1991
Last ODI: New Zealand v Sri Lanka at Napier, Jan 8, 2006
Career Statistics:
     Test                       ODI
Matches                62                           215
Runs                      3320                       4950
100s                       5                              4
50s                         22                           26
Top score            158                         115
Wickets                218                         201
Best Bowling      7/27                       5/42
Career:
Cairns was a powerful batsman who could hit ball direct to the boundary and in the similar lines was an intelligent fast-medium bowler. He set many memorable innings for New Zealand, including his unbeaten 102 to win the final of the 2000 ICC KnockOut Trophy for New Zealand against India in Kenya, and his 158 from just 172 balls in a Test against South Africa in 2004.
Cairns formerly held the world record for most sixes in Tests (87, since surpassed by Adam Gilchrist), and for a time held the New Zealand record for fastest century in ODIs (75 balls, currently owned by Corey Anderson with 36 balls).
Cairns retired from the New Zealand Test team in 2004. On 22 January 2006, Cairns announced his retirement from ODIs in a press conference. A Twenty20 match against the West Indies on 16 February 2006 was his last game representing New Zealand. He was also part of the ICC World XI that played in the World Cricket Tsunami Appeal matches.
He had joined the Indian Cricket League, and was the captain of the Chandigarh Lions till 2008.
Match Fixing Allegations:
In January 2010, Lalit Modi referred to Cairns' alleged involvement in match-fixing as the reason for barring him from the IPL auction. Cairns brought the matter to court, saying the allegations threatened to reduce his cricketing achievements to "dust".
In March 2012, he won his libel case against Lalit Modi and has been awarded damages of £90,000 ($142,000). Modi was also ordered to pay costs – which amounted to around £1.5 million ($2.4 million) – by the judge, David Bean.
In December 2013, Cairns faced allegations in an ICC investigation of match-fixing by former New Zealand cricketer Lou Vincent. Chris Cairns continuously rejected these claims. The New Zealand captain Brendon McCullum also reported an alleged match fixing approach by Chris Cairns to the Anti Corruption and Security Unit (ACSU) of the International Cricket Council, but Cairns insisted that he has never fixed a match. He said that the allegations against him were a complete lie.
Current:
Cairns is considered as one of the finest cricketers of New Zealand. Former Australian cricketer Shane Warne had once described Cairns as the best all-rounder in the world.
But in a sad turn of events, Chris Cairns is trying really hard and doing his best to support his family. A former New Zealand cricketer and one of Cairns' best friends Dion Nash confirmed that Chris was cleaning bus shelters and driving trucks for 17-dollar-an-hour salary.