Shower cubicle in Bathrooms
|
Safety Glass: 6 mm for Semi-Framed Range and 8 mm Glass for Frameless Range.
SEMI-FRAMED MECHANISM
The semi framed Range, the mechanism of these hinges is such that the door opens in a slanting angle (not visible by the naked eye) that increases the gap between the floor and the door, which means that the door opens easy and closes water-tight. In addition, the impact on the PVC sealing is less.
Profiles: The profiles are made of aluminium and first cut to size and then chrome plated. Due to this process, even the edges of these profiles have protection against corrosion in damp air and water.
Material used:  These are produced using an injection moulding process and are dyed. These include pivot bearings and roller holders, corner connections etc. ABS Plastic is used.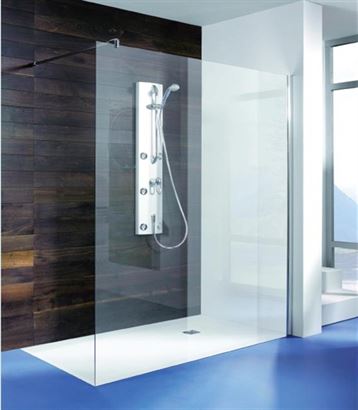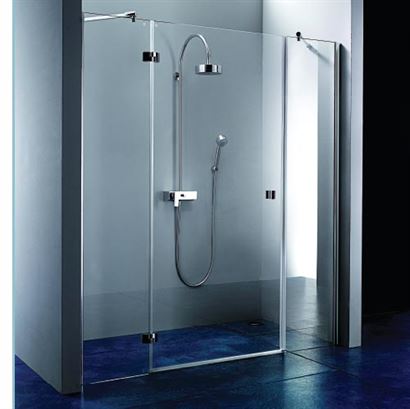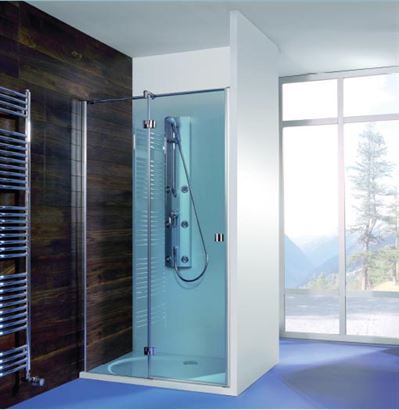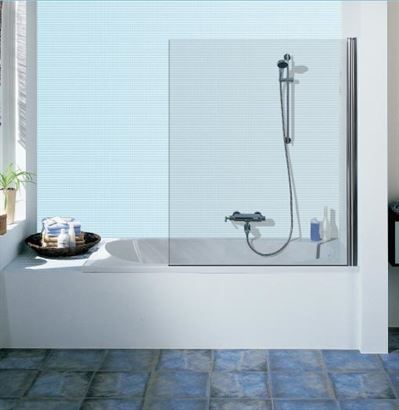 FRAMELESS SHOWERS
Frameless shower screen is the ultimate statement of luxury in any bathroom. The Stegbar Frameless range is uncompromising in its design and quality. With elegant simplicity, a Stegbar Frameless shower screen will offer a spacious, beautiful look that cannot be matched for performance or style. Frameless shower screens can be fixed into place with either clip or channel fixing.
Semi-frameless design features low profile framing with a solid glass door. While most mass market products rely on inferior plastic hinge assemblies and waterproofing systems, we recognize that "easy on" usually means "easy fall off". Our enclosures feature permanently bonded components that deliver many years of carefree use.
1. Single Channel System
Low profile 7/8″ wall rail accepts glass without old-fashioned double channel systems. Exceptionally simple and easy to clean.
2. One Continuous Interlocking Hinge
Offers a secure, water-tight fit and smooth, lifetime operation.
3. Door Seals Magnetically
The lifetime PVD coated magnet eliminates the rust from magnets common in other enclosures.
In short, a semi-frameless shower has metal framing everywhere but the door. This means that vertical seams at the corners of the enclosure will be held together by metal. A semi-frameless shower is often much the same as a framed one, except for the door. Frameless shower enclosures have very little metal framing. The only metal on the door is the hinge and possibly a small strip at the bottom to catch drips. A frameless unit may have a metal strip that runs all the way across the top for added stability, but the vertical seams are not held together with metal. Semi-frameless showers are typically less expensive than frameless ones.