3 incredible themes to design your bedroom
|
Today's time, interior designing is exploring its directions towards different themes mentioned in this article. With these themes, you can give your bedroom a different look which is a fusion of ethnic and modernity. Take a review below.
CHINESE THEME
One of the most universal aspects of Chinese bedroom design is the uncluttered feeling they have even if the rooms themselves aren't large. Decorated wooden boxes are popular storage choices and tri-fold screens are often used both for aesthetic reasons and for masking storage areas. Choosing an adorned screen or patterned boxes can create features within the room, without the need to opt for bold tones on the wall and ceilings.
COLORS THEME
Dark bold color combinations such as red and yellow and purple, green and gold are often thought of as traditional Chinese shades, but when it comes to walls and doors it's actually more traditional to use neutral shades.
LIGHTING
We consider the lighting of the room; Chinese lanterns and low-level candles can help you to achieve a pleasant warm ambience that's gentle enough to lull you into sleep. If you really do want to keep things minimal – why not harness this energy and create a sleeping room entirely designed around relaxation? Store furniture and other possessions in another room entirely and create a haven with only a bed, lighting and perhaps a few silk wall hangings and you could soon be sleeping far more soundly.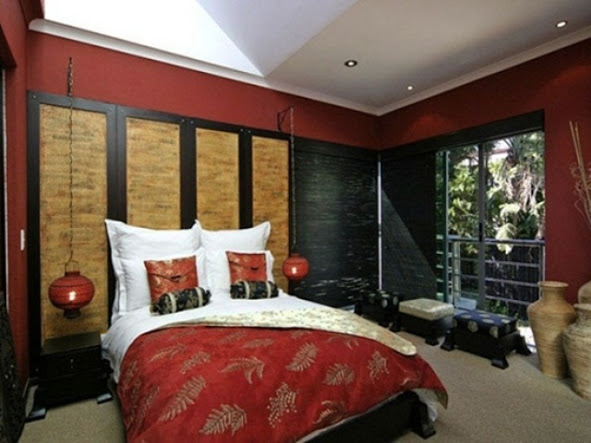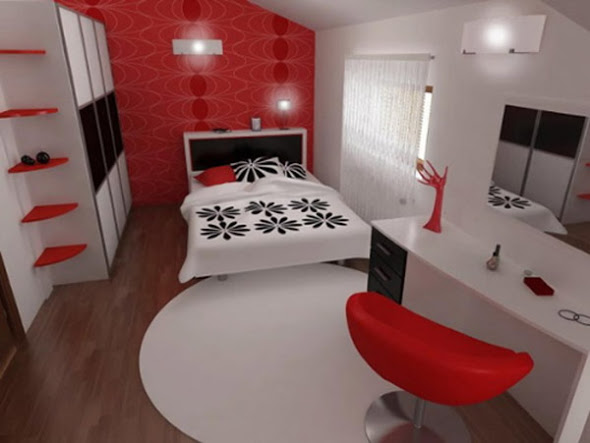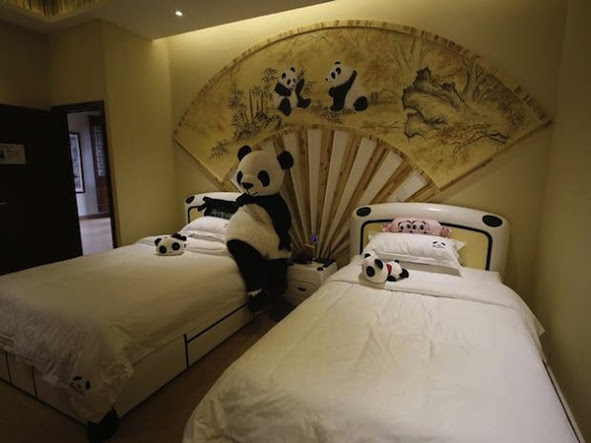 JAPANESE THEME
It is important to know each style and its distinct elements before you make a choice regarding which one suits your home the best. The Japanese design style is innately simple, minimalist, and one that is closest to nature and its many hues. If you are looking to add the essence of Zen to your residence, is best to stick to Japanese interior influences in the public spaces and opt for indulgent Chinese designs and colors in the bedroom. Add a few art pieces and rich textiles. Japanese design is based strongly on craftsmanship, beauty, elaboration, and delicacy. The design of interiors is very simple but made with attention to detail and intricacy. This sense of intricacy and simplicity in Japanese designs is still valued in modern Japan as it was in traditional Japan. Japanese interior design is very efficient in the use of resources. Traditional and modern Japanese interiors have been flexible in use and designed mostly with natural materials. The spaces are used as multi-functional rooms.
LIGHTING
Paper translucent walls allow light to be diffused through the space and create light shadows and patterns. Another way to connect rooms in Japan's interiors is through Sliding panels made of wood and paper, like the shoji screens, or cloth. These panels are called Fusuma and are used as an entire wall. They are traditionally hand painted.
FLOORING
Tatami mats are rice straw floor mats often used as the actual floor in Japan's interiors; although in modern Japan, A Tokonoma is often present in tradition. This determines the focus of the room and displays Japanese art.
Interiors are very simple, highlighting minimal and natural decoration.
MATERIAL USED
Traditional Japanese interiors, as well as modern, incorporate mainly natural materials including fine woods, bamboo, silk, rice straw mats, and paper shoji screens. Natural materials are used to keep simplicity in the space that connects to nature. Natural color schemes are used and neutral palettes including black, white, off-white, gray, and brown.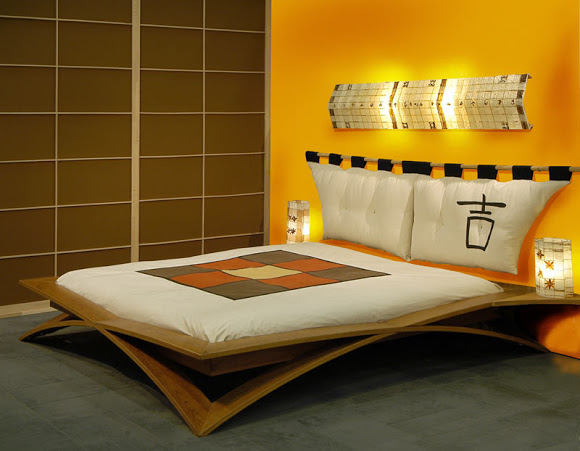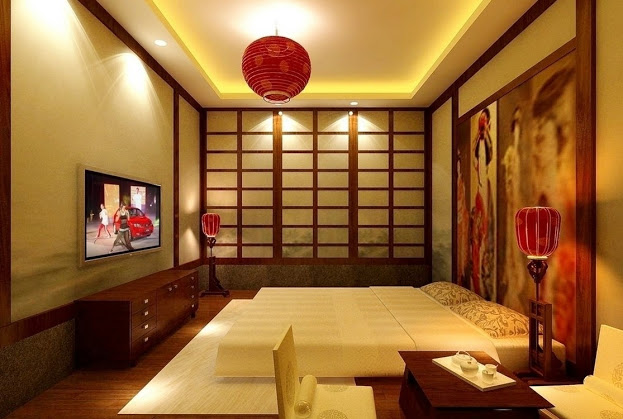 ASIAN TRADITIONAL THEME
India is a beautiful country, full of gorgeous colors, patterns and designs. Use an Indian interior design style to recapture that magical freedom and relaxed feel – right in your own home.
COLORS THEME
Rich and exotic colors are ideal for Indian style interior design. A lovely warm color scheme will work best for this look – try jewel colors like purples, reds and oranges. If you want to add small accents of other colors, try gold or rich, deep green or blue. If all-out strong color is not your scene, a really good Indian inspired color scheme can be got by using warm, soft neutrals – sand, beige, taupe etc.
GEOMETRICAL PATTERNS
Choose geometric or swirly patterns, floral and foliage designs, or that most famous of Indian shapes – the paisley! The rich colors and patterns will give a very vibrant feel to your room.
FLOORING
Choose dark hardwood flooring for your Indian room, or pale, neutral, ceramic tiles.
FURNITURE
Choose dark wood.  Solid (not dainty!) decoratively carved furniture will really authenticate your look.
MATERIAL USED
Use Indian style fabrics as curtains, throws, wall-hangings, and canopies above beds, day-beds and sofas. Accessories will really help you to get a gorgeously authentic, Indian interior design look. Choose plenty of ornate silver bits and pieces – little pots, boxes, picture frames and mirror frames. Use Indian religious imagery and statues, to get a really authentic Indian interior design look.